Some thoughts:
1)
"Baby's first cashmere!" This was the subject line of an email I received from the Gap. I have a soft-spot for Baby Gap, lord help me. Their clothes are sweet but never too cutesy, girly but never too babyish, and just all-around covetable, but you know Mama K isn't about to lay down $35 on a baby sweater (those are the cotton ones). Oh hells no! And now this – cashmere?!?! I don't even own cashmere. Look, if they don't sell it at Target I probably don't own it.
A baby primer of sorts (for babies of a certain echelon only, of course):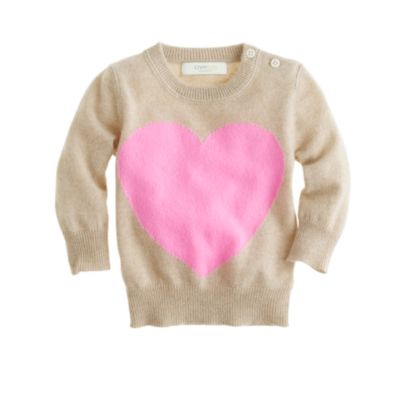 Isn't this J.Crew baby sweater just darling?
By the way, it's cashmere.
Oh, and $145.
And your baby will get spaghetti all over it and outgrow it within six months.
But first-world problems, right?!
Ok, ok, let's do something a bit more...eh...shall we say..."for the masses":
That's better.
This is from the Gap. This sweet number is indeed cashmere.
All babies need cashmere for their baby-soft skin, silly.
(That goes without saying.)
It's 88 bucks.
I get a little tense even typing that. $88 and "baby sweater" do not belong together.
2)
Speaking of fancy sweaters, Matt has been prancing around saying, "You know, I wear things from Neiman Marcus...basically I wear that stuff when I can't get to Bergdorf." He knows nothing about these stores, but the other week a friend and I gave him the run-down on the department store hierarchy. So now he thinks he's very hoity-toity, because the boy found a Neiman Marcus sweater at the Goodwill and plans on tailoring it. It's his new thing; finding ill-fitting clothing and making them his own. It could be worse, I suppose, but he is still eyeing up my clothes and you know I'm not pleased.
3)
He also decided he wants to knit. So he bought knitting supplies at Michael's and now knits watching TV. He is making a burnt orange scarf. I feel like I'm married to a granny: he's either at the sewing machine or knitting. Come to think of it, he was complaining of impending "arthritis" when he was giving me a back rub the other day, too.
4)
Annie has ringworm. People freak out when I say that, but what can you do. She's on oral meds and a topical treatment and she does not care one iota. Just give me my scrambled eggs and bread and I'm happy, she says.
5)
Which brings us to the fact that she NEVER EATS HER VEGETABLES ANYMORE. She only wants bread, eggs, some fruit, occasionally some meat, cheese, sometimes yogurt or cottage cheese, and that's it. Oh, and graham crackers (it was a mistake to introduce her to those.) If she spots a box of graham crackers her eyebrows raise and screeching begins. Babies.
6)
So I've been hearing sounds from the wall between our kitchen and living room for weeks now. I didn't even really realize this until I heard it the other day and it finally clicked and Matt heard it this time and I screeched, "THERE IS A RAT IN OUR WALL!" But every time we go to the store we forget to get bait or traps or whatever it is you get, so the rodent-thing is still there, which is lovely.
Happy Wednesday, all! Now go out and treat yourself to a baby sweater. Or, better yet, this luxurious baby blanket (in cashmere of course...ALWAYS in cashmere, you fools):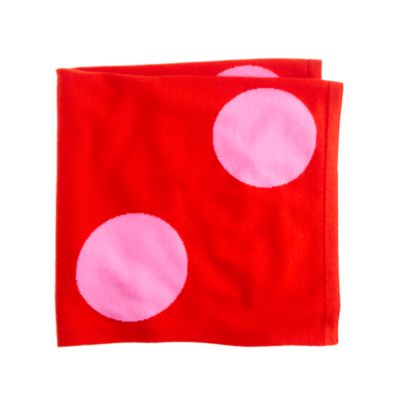 I'd like to add that although it's $228, it automatically comes with free shipping.
It goes without saying what a bargain that is.