For those suffering from IC – or having an inkling you may be affected – I wanted to forward the following information regarding an informational Webcast next week – "The Voices of IC". Although feeling well, I definitely have my share of flare-ups (okay – at times self-inflicted – coffee, anyone?) and will be listening in. All registration information is below. I look forward to hearing you then!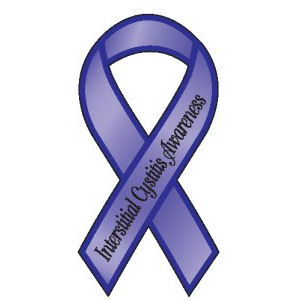 The Interstitial Cystitis Association (ICA) has partnered with Ortho Women's Health & Urology™ to host an educational Webcast, "The Voices of IC," on Aug. 10 from 8 p.m. to 9 p.m. ET, available at http://www.voicesofic.com. "Voices of IC" features a panel of patients with IC and healthcare professionals who will give a voice to those patients who may be silently struggling with IC and work to raise awareness of IC and the challenges faced by adults dealing with this commonly misunderstood condition.
The webcast will give you the opportunity to learn more about…
• Recognizing IC symptoms
• Diagnosis and the diagnostic process – a patient may be symptomatic for 4 to 7 years before the correct diagnosis is made, and research suggests that up to 12 percent of women may have IC
• Working with physicians
• Lifestyle and social issues facing people with IC
• Resources and support available for patients and their families/friends.
As part of the discussion, participants will have an opportunity to opt-in online to submit questions to panelists.